There are times when it's necessary to call a locksmith. Whether you've lost your keys, gotten locked out of your home or office, or had another emergency, a locksmith can help. Read to learn when to call a locksmith and how they can assist you.
When To Call a Locksmith: 10 Reasons You Shouldn't Ignore
Everyone has experienced the frustration of a setback during the day. Perhaps you locked yourself out of your car or got your key stuck in the car ignition. These simple setbacks can get a lot more difficult (and expensive!) if you don't call a locksmith.
Emergency locksmiths are available 24/7 and can assist you wherever you are. If you are looking for a locksmith near me, Google reviews can be helpful. Locksmiths are professional, trained, and fix problems so you can get on with your day.
Here are the top 10 reasons you should call an emergency locksmith.
#1. Lost Keys
If you've lost your keys, it's time to call a locksmith. They can make a car key replacement or rekey your door locks for safety. A car key replacement is a quick, inexpensive, and easy process. Additionally, you can also choose to rekey your car keys and reprogram your transponder. This ensures that no one else can get into or operate your vehicle. It is also much less expensive than replacing the lock system. By choosing to rekey, anyone who finds the old key will not be able to use it. By swiftly taking action, you can prevent theft or car lockout. The same goes for lost home or office keys.
#2. You Are Locked Out of Your Car, Home, or Office
If you're locked out of your car, home, or office, a mobile locksmith will come to you and let you back in. If you've left your keys in the car, and there are children inside and it is very hot, this would be considered an emergency. Emergency locksmiths are available anytime to help and can quickly let you back into your car. In a panicked state, trying to solve the problem yourself only takes more time and stress.
In addition, if you have locked yourself out of your home or office, a mobile locksmith will come to your door to help. They can replace the key or rekey the locks after letting you back inside. Similarly, locksmiths can provide you with extra copies of the key for a small fee to help ensure it doesn't happen again.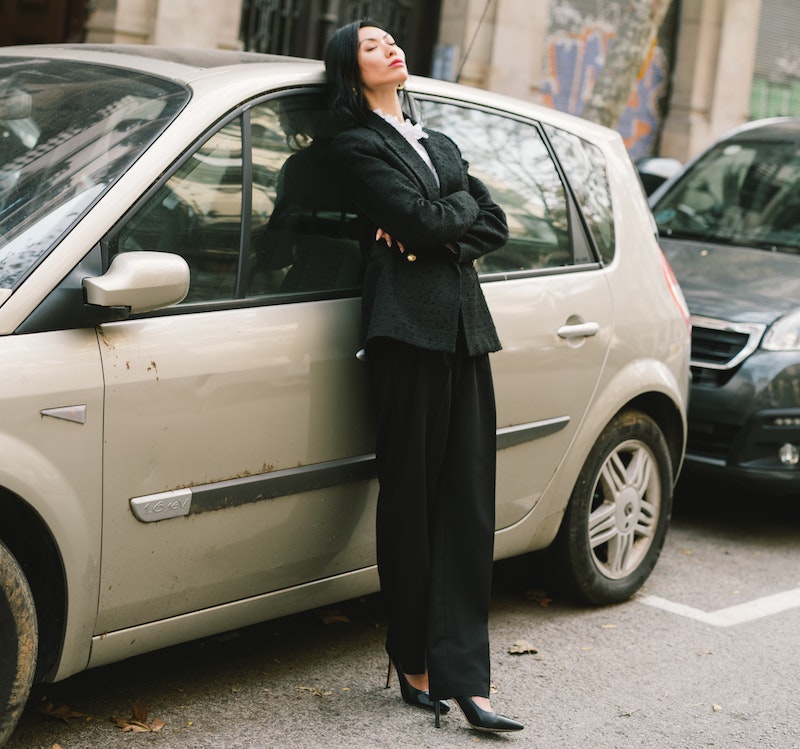 #3. Stolen Keys
It's bad enough when keys are misplaced or lost. But stolen keys are even more upsetting, because of the betrayal and lack of security afterward. However, as soon as you suspect that your keys are stolen, it's time to act. If there have been no signs of a break-in, then the first thing to do is call a locksmith. They can offer a few different options to keep you and your home safe. You can choose to change the locks, rekey the key, or add additional security. It's all worthwhile to know you and your loved ones are safe.
#4. Change the Locks
Sometimes it's necessary to change the locks. Maybe you just had a renter move out, or maybe you had a bad break-up. Either way, it's important that you and your house are kept safe. Without taking this step, your belongings are in danger of getting stolen or damaged. One way to ensure this doesn't happen is by changing your locks. It's a simple and easy procedure and helps give you peace of mind.
#5. You Are Moving Into a New Home
If you just bought a home- congratulations! After closing on the house and before moving in, it's critical that you change the locks. Otherwise, any number of people could have access to your house. Some of them could include the interior designer, the realtors, or the builder. There's simply no way to know. That's why you need to call a locksmith as soon as possible. Then you can enjoy your house knowing your possessions will remain safe.
In addition, locksmiths can also put new locks on windows or add extra security to your home. Ensuring your new house is safe should be at the top of your priority list.

#7 Lock Repairs for Damaged Locks
If your locks are worn out and hard to operate, it's time to repair them. Locksmiths can also replace and upgrade door locks to increase security. If you wait to replace your locks, they can eventually damage your key or break.
#8 Installing Access Control
If safety is a concern, it's time to find a solution. There are a few different ways to increase security at a place of business. One common way is to install access control. It has many benefits and prevents lock-outs from occurring in the first place. You should decide when to call a locksmith when you want to:
Secure sensitive or confidential areas
Reduce employee theft
Use fingerprints or biometric verification
Promote a high level of security
Offer flexibility and designing the workflow of your business
In addition, access control can be installed in the home as an additional security measure. It helps prevent break-ins with access through your mobile phone, keypad access systems, and more.
#9 Car Keys stuck in ignition
Is your car key stuck in the ignition? It happens more than people think. If you have tried the simple methods to get your key out of your car, and it hasn't worked, stop now. Pressing too hard on the key can make it break, which is an even bigger and more expensive problem. Instead, simply call a mobile locksmith and have them carefully remove your key. It's very important not to panic. Knowing when to call a locksmith is important to save yourself wasted time, money, and stress.
'
#10 Duplicate Keys
People need duplicate keys for many reasons, including going on vacation and needing someone to house-sit. Or perhaps you are worried about being locked out again, and want to be sure you have a duplicate key. Having these keys made is an easy way to help prevent future problems. Our Atlanta locksmiths can typically duplicate keys in minutes. Whether you need a duplicate car key, or key for your home or business, it's easy to obtain. It's also a very inexpensive process.
Although there are more situations that require knowing when to call a locksmith, here are our top 10. If you need a high-quality, 24/7 locksmith in Atlanta, call Crown Locksmith. With our incredible reviews, you can be sure that you will be getting the best service possible.
You May Also Like:
How To Get A Transponder Key Replacement
How Much Is A Locksmith For A Car