There is never a convenient time to get locked out of your car or property, but emergency situations are both possible and unfortunate. If you need to get somewhere fast, you'll want to know what to do. Here's what to expect when you need emergency locksmith services.
Emergency Lockout Services Guide
Finding a 24-hour locksmith is the first step to getting back on the road or into your property. Once you know they provide mobile emergency locksmith services in your area, you'll have help on the way. Here's what to expect once you've found the perfect professional locksmith in your area:
1. Rapid Response 
One of the main benefits of emergency locksmith services is the prioritization of your time. An emergency auto locksmith will understand you are tight on time and need immediate assistance, so you can rest assured they will get you back on the road as soon as possible. Although it depends on your area, the average response time for urgent auto locksmiths is between 30 to 90 minutes, which beats the typical 4+ hour wait most roadside assistance programs offer. The same goes for getting locked out of your house or commercial property.
2. Personalized Methods 
Since you'll be talking to experts in the field, your locksmith will most likely have encountered a situation like yours before. Whether you've lost your keys or broken a door lock, emergency locksmiths will have the necessary equipment and experience to get you through your ordeal. In some cases, they might not even have to come to your car. A simple phone call with a professional auto locksmith could point you to a solution you can perform on the spot.
3. Custom Key Replacements 
If you're simply needing to replace a missing key or your key is broken in your door or ignition, emergency automotive locksmiths can get you a new car key within the same day. Once they make it out to your car, they will most likely ask you to prove your ownership of the car in some way, and then you can tell them how many new keys you need. Most automotive locksmiths can make anything from basic car keys to transponder keys. They also work on keyless entry systems, so no matter how new or advanced your car key is, you can be certain it will be safely replaced. Additionally, residential and commercial locksmiths can cut house or building keys, work on keyless entry systems, and more.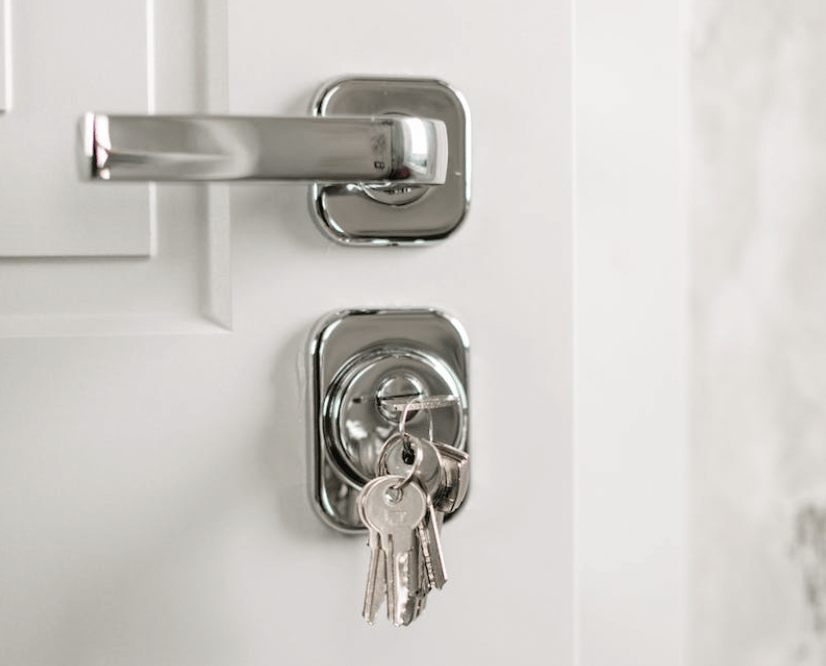 4. Ignition Services 
If you think your car troubles might be more than just getting into the car, you can inquire with the locksmith about checking your ignition. Emergency locksmith services can include things like jumpstart services and other basic ignition repairs. Getting it all done in one spot, in one day, is one of the benefits of utilizing an emergency locksmith. In a truly dire situation, they might even be able to replace your ignition system entirely. Emergency locksmith costs aren't necessarily as intimidating as you might think. You'll find the expense to be well worth it if it means you don't need a visit to an auto repair shop as well. When it comes to the ignition, it's important not to try and DIY the repair because you are likely to cause damage, making the repair more costly in the long run.
5. Confident Cost Estimations 
Lastly, when you first call an emergency locksmith and tell them your situation, they will give you an estimate of what it might cost you. Costs are usually determined based on the travel to your vehicle, tools or equipment that might be needed, and labor. Locksmiths will also give you the chance to confirm or deny that you are okay with the estimated cost, so you can know what you will be charged before you agree to the services. Keep in mind that your locksmith might not be able to give you an exact price, but they will certainly be able to give you their best guess. Be wary of locksmiths that quote extremely low. These locksmiths tend to show up and give you a bigger bill later. Read the reviews of the locksmith service you are using so you know your costs will be fair and ethical.
Hopefully, you will never need to use this information, but if you do find yourself needing emergency locksmith services, be sure to refer to this list. These resources and your professional locksmith will help you get back on track to your normal routine in no time.
Crown Locksmith provides emergency Atlanta locksmith services. We are a highly-rated locksmith service. Read our reviews and give us a call.